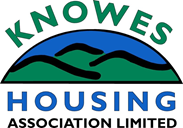 HOUSING APPLICATION FORM
Please complete the application form as fully as possible to allow us to give your application proper consideration.
Please refer to our Applying for a Knowes Tenancy leaflet by clicking here.
If you have had a tenancy in the last 5 years, a tenancy reference will be requested from the landlord.
If you require this form in a different format please let us know.
If you have any difficulty reading or writing or are visually impaired or need help in completing the form, please contact us and a member of staff will be pleased to give you advice and assistance.
All applications will be treated confidentially and fairly.
Please note that all applicants are required to provide one form of identification, ideally Photo ID, otherwise we will be unable to process your application.
PLEASE NOTE THIS APPLICATION MAY TAKE ON AVERAGE 20 MINUTES TO COMPLETE. YOU WILL NOT BE ABLE TO SAVE AND RETURN TO THE FORM, IT MUST BE COMPLETED AND SUBMITTED.